Financial Data Insight Generation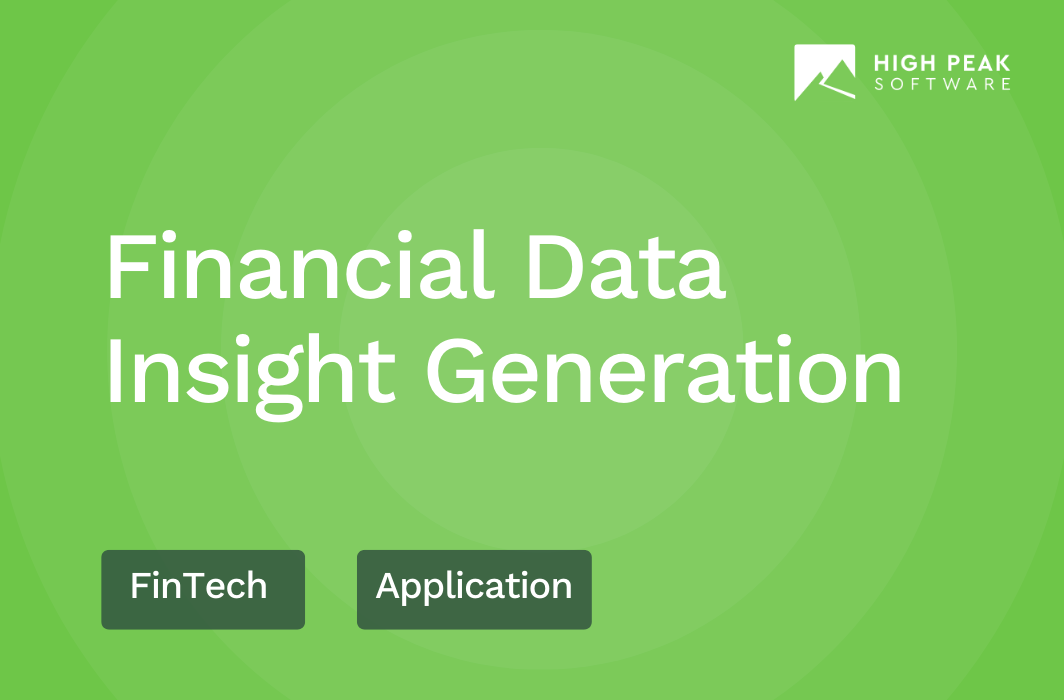 The Financial Data Insight Generation project involved pulling data from various sources, such as multiple banks and financial institutions. The High Peak team developed an application generated financial details based on such data. For example, transactional data summary, money spent on a sector, merging account data, expense history, etc. Banks can now use this data to upsell their services. 
Client overview
The company is a leading data aggregation and data analytics platform, which gathers financial data on behalf of consumers through multiple sources. It enriches the data and helps financial institutions and fintech companies analyze data to derive meaningful information. 
Features of Data Insight Generation
Automated sign-in
Automated data aggregation
Data parsing and extraction
Report generation
Insights generation
Subscribe to our monthly newsletter