Heart Valve Disease Tracking System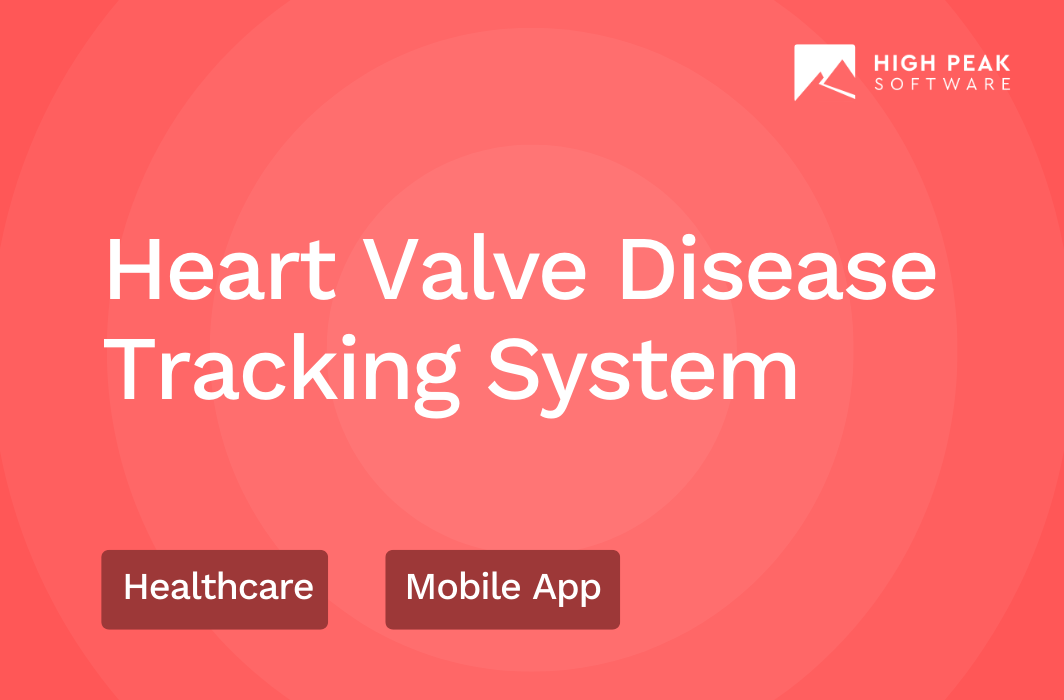 This platform enables collection of patient data with heart valve diseases. It tracks the progress of the patients through scheduled prognosis, medical history and diagnostic information. It also enables care teams to communicate securely with patients and stay up-to-date on their conditions. They wanted High Peak to create a Disease tracking system.
Client overview
A leading software company in the US, which develops IT solutions for healthcare service providers. The company aims to deliver optimal healthcare services to all individuals through a referral system for physicians to refer specialised treatments and other physicians to their patients.
Features of Disease tracking system
Patient management system
Coordinator task and schedule planner
Disease tracking software
Customer communications
Data management system
Report generation
Admin console
Subscribe to our monthly newsletter