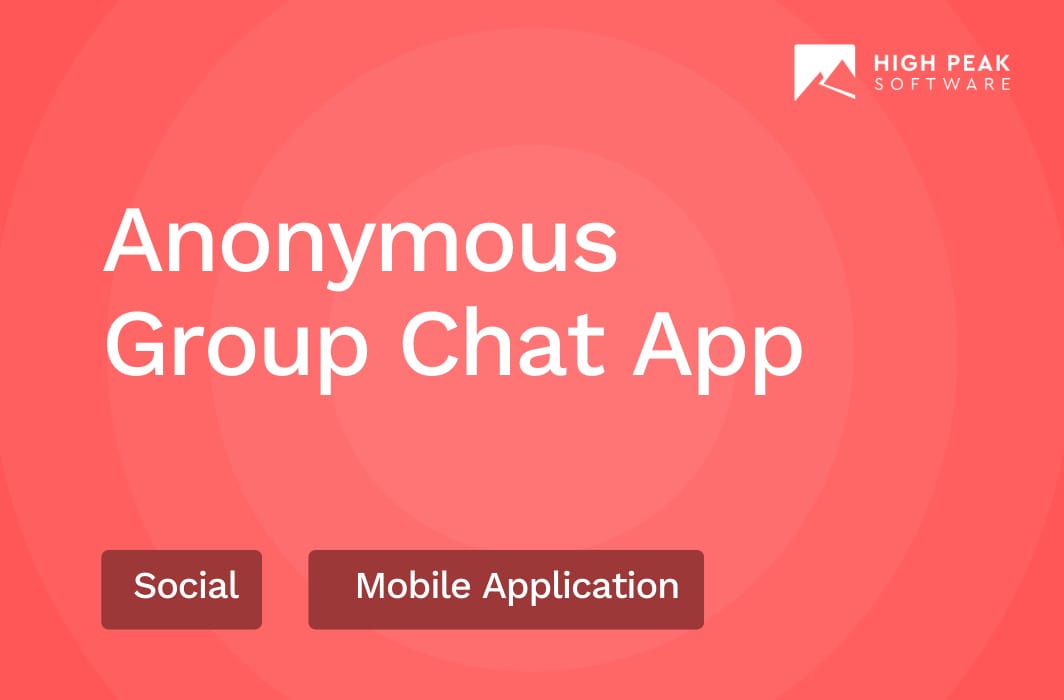 PeakSpeak is an anonymous group chat application designed and developed using React Native, a cross-platform development framework. PeakSpeak allows you to exchange messages anonymously on a group chat. It can be used for org-wide feedback gathering, anonymous employee reviews, and surveys. They needed High Peak Software to build a group chat application.
PEAKSPEAK IN ACTION
Easy registration
You can register with your mobile phone number and invite others to join via an SMS invite.
Anonymous chatting
PeakSpeak allows you to exchange anonymous messages by creating and adding members to groups. Messages sent by any user on the group stays hidden.
User privacy
As a PeakSpeak user, you have the option to mute a group chat, block a contact, and report abusive messages in a group chat.
Admin actions
PeakSpeak allows group admins to add, remove, block, or report other members accordingly.
PEAKSPEAK ENABLES YOU TO
Provide anonymous feedback
PeakSpeak can be used to gather anonymous feedback about assets organization-wide. In addition, it can be used for group discussions on any topic where the participants wish to remain anonymous.
Submit anonymous surveys
Organizations can use PeakSpeak to conduct anonymous reviews for employees, allowing them to share their opinions freely. It can also be used for surveys and questionnaires.
PEAKSPEAK RUNS ON
Firebase
VSCode
React Native
Subscribe to our monthly newsletter