Medical Record Retrieval for Trial Attorneys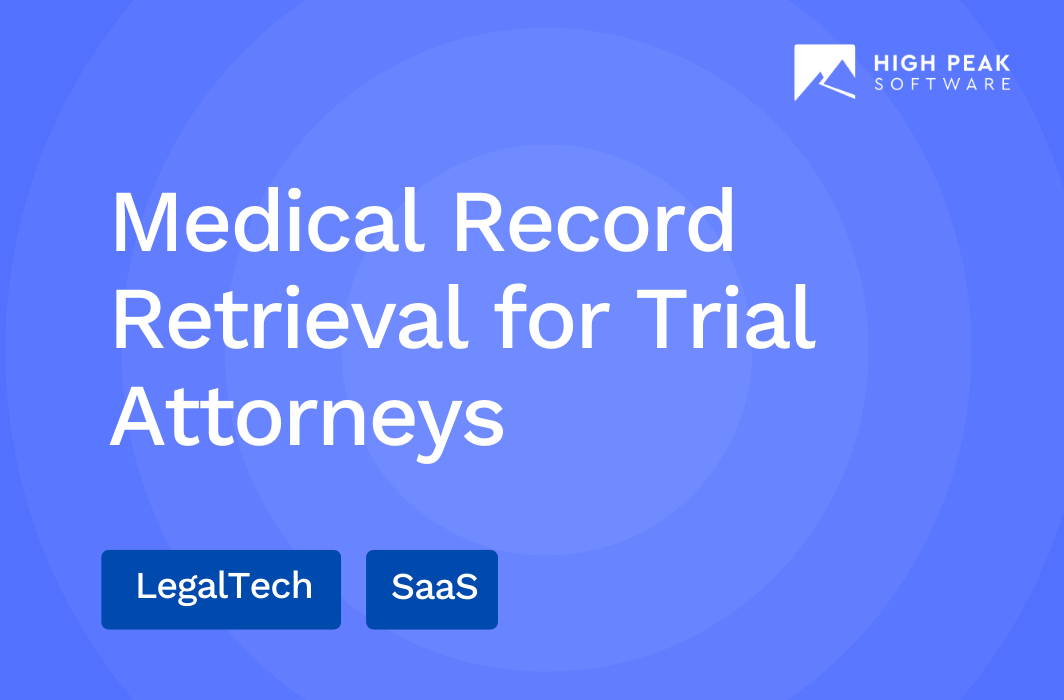 The High Peak Team worked on an existing system that caters to medical record retrieval for trial attorneys. The data processing needed to be in real-time and was breaking due to unskilled and flawed codes. The data preview, which is an integral part of the system was not working properly, owing to the above-mentioned issues. The team cleaned up and upgraded the code and fixed important bugs to ensure a smooth and accurate operation of the system. The team also worked on the search engine and improved the relevance and accuracy of the search results.
Client overview
The company is a leading software company delivering enterprise SaaS solutions that leverages machine learning to accurately extract critical information from legal contracts. They focus on helping organizations maximize profits and minimize risks in their commercial relationships by understanding their legal business contracts. They needed a medical record retrieval system.
Features of Medical Record Retrieval System
Data processing
Data preview
Fixing search engine and search results relevance
Backend code fixes and support
Subscribe to our monthly newsletter