Infrastructure Data Analysis & Prediction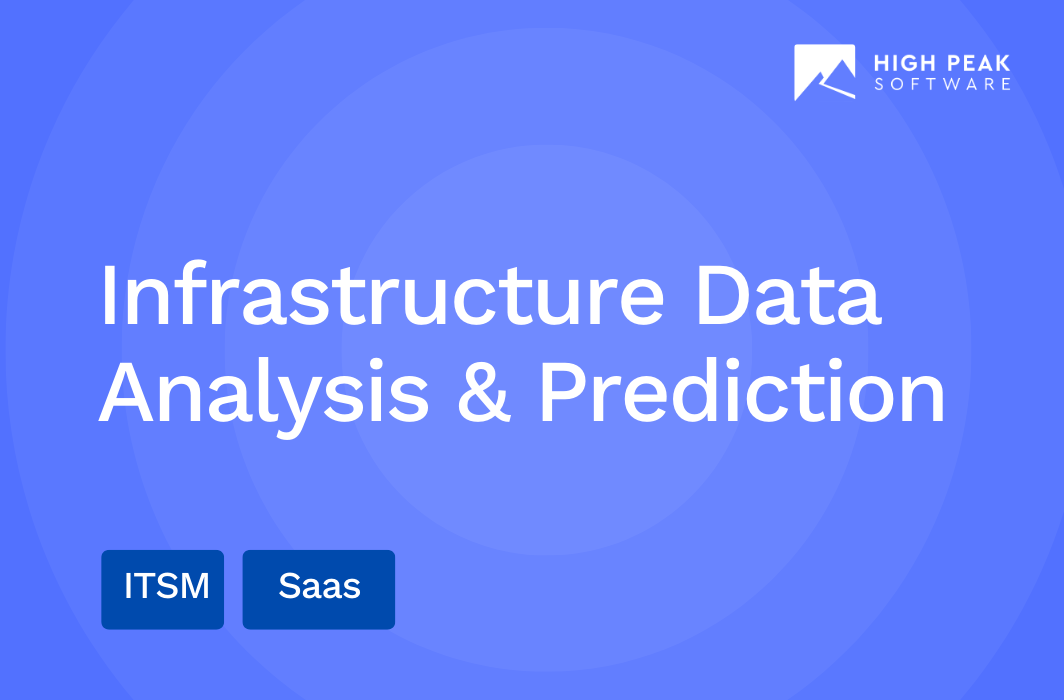 The project is developed by High Peak's engineering team. It involves analysis of infrastructure data of large organizations. It also predicts which system in the infrastructure might go down at any given point of time based on complex data.
Client overview
The company is a data quality platform that ensures the integrity and quality of IT and operational data. The Data Quality Management platform, driven by a powerful big data engine, is a solution built from the ground up to provide complete, accurate, and auditable IT and operational data. It transforms, aligns, and unifies the data across the broadest range of sources in the industry, enabling customers to move IT and OT strategies and recommendations from the back room to the board room, while driving downstream value across the entire organization.
Features of Infrastructure Aata Analysis System
Real-time data processing
Infrastructure data analysis
Infrastructure management system
System downtime Prediction System
Report generation
Subscribe to our monthly newsletter