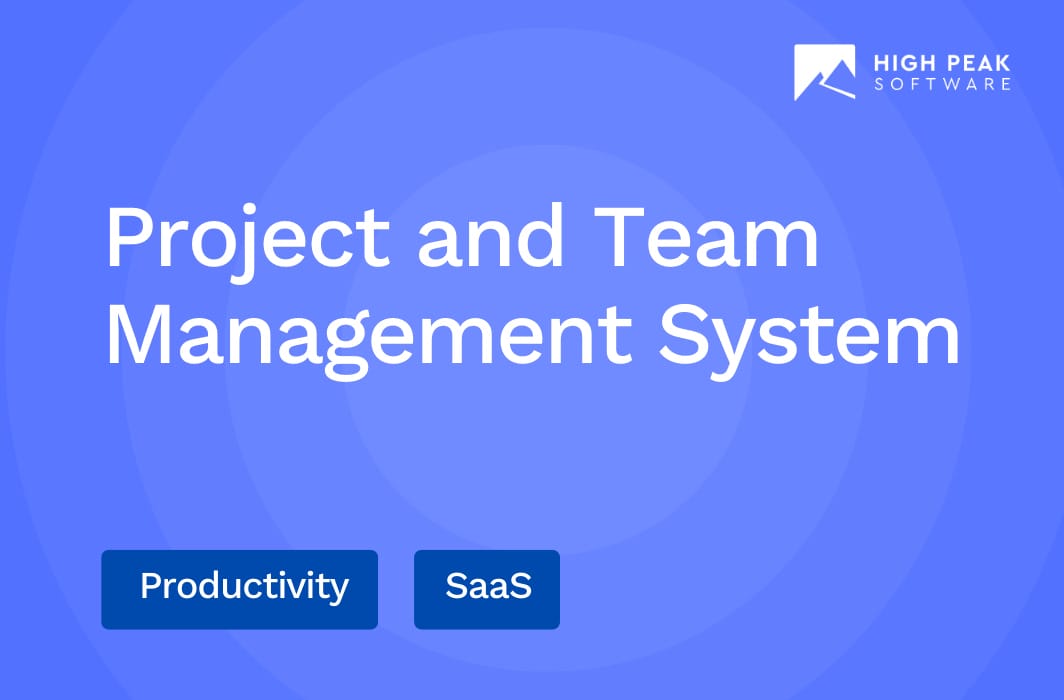 Almanac is an intelligent project and team management system that enables you to communicate, collaborate, and delegate tasks. The platform also includes a comprehensive dashboard, task manager, time tracker, attendance tracker, and an automated report generator.
ALMANAC IN ACTION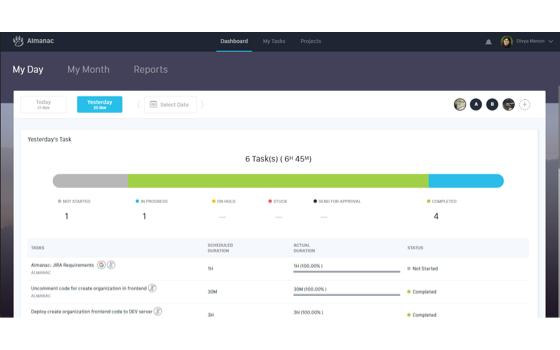 Interactive dashboard
The dashboard provides an overview of the teams' projects and tasks. It also contains metrics such as list of projects, assigned tasks, and task recipients.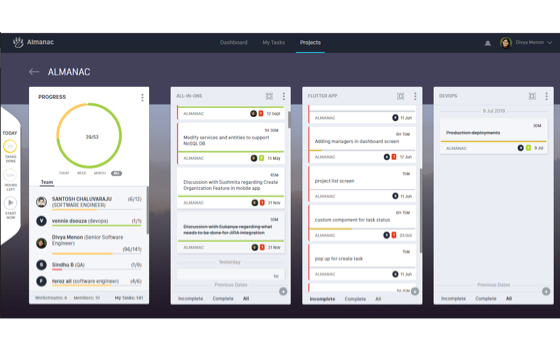 Project management suite
In the project management suite, you can create projects, tasks, and add new members to the team. Metrics such as estimated task completion time, task type (billable and non-billable), task priority, and levels of difficulty can be added while creating the tasks. Tasks can be allocated to a specific member/s of the team.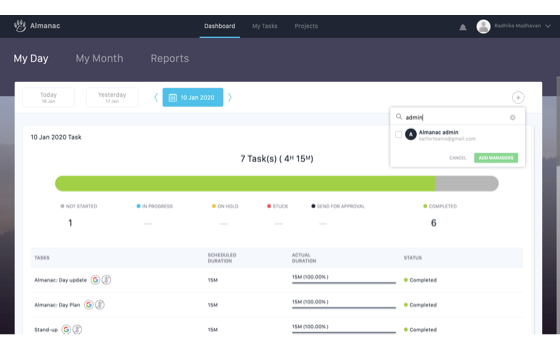 Secure layered access
Almanac introduces several access and responsibility hierarchies, such as admin, manager, and regular user. Depending on the assigned role, you will have varying levels of access within the application.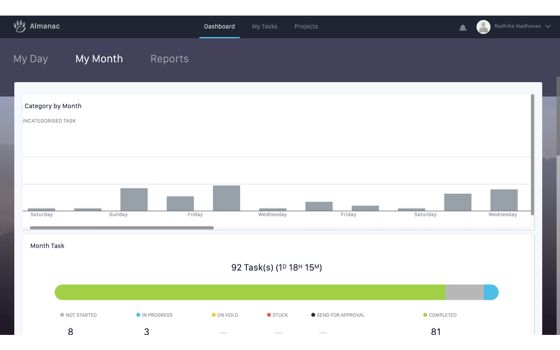 Attendance tracker
The attendance tracker is integrated with the biometric device entry of the organization to record attendance of an employee. The admins alone have view access to the attendance data of every employee in the organization such as punch-in and punch-out timings.
The tracker of this Project management System enables admins to view filtered data on the basis of date, project, team member, and so on. The application calculates the total time duration a team member has worked in the day, for each project, and overall.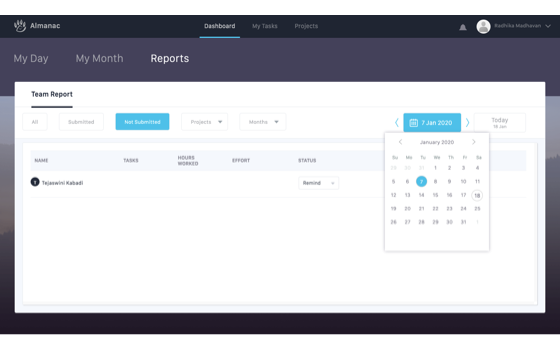 Report generation
Once a task is completed, an automated report is generated and submitted to the manager and team members. The report comprises metrics such as time taken to complete the task, task priority, and level of difficulty.
Google—Almanac calendar sync
Almanac includes an interactive calendar that is also integrated with Google calendar. Events created on either calendars are synced and displayed on both calendars.
Almanac mobile applications
High Peak recently introduced mobile applications for Almanac on both iOS and android systems.
These mobile applications comprise all functionalities available in the web application. Additionally, they allow you to create multiple domains on the mobile application that can be utilized across organizations, departments, projects, and teams.
ALMANAC ENABLES YOU TO
Effectively manage projects
Almanac provides you with an overview of all the projects, assigned tasks, task duration, events, and so on. Project managers and team leads have access to project details of their team members, and can assign tasks accordingly.
This Project management System helps in prioritizing important tasks
With Almanac, you can view, prioritise, and track all your tasks for a project. You can also delegate tasks to other team members, set task deadlines, and track progress.
Track daily productivity
Almanac allows you to track overall and individual work productivity by tracking employee attendance and generating reports that calculate how much time is spent on specific types of tasks, their levels of difficulty, and so on. In addition, Almanac also allows you to realign employees to other projects based on availability.
Make informed decisions
With report generation, Almanac, the Project management System allows you to track progress on a daily basis. The reports provide an overview of various metrics that serve as valuable data during employee appraisals and feedback sessions.
ALMANAC RUNS ON
React
Redux
ES6
Webpack
Spring Boot
Redis
ActiveMQ
Subscribe to our monthly newsletter